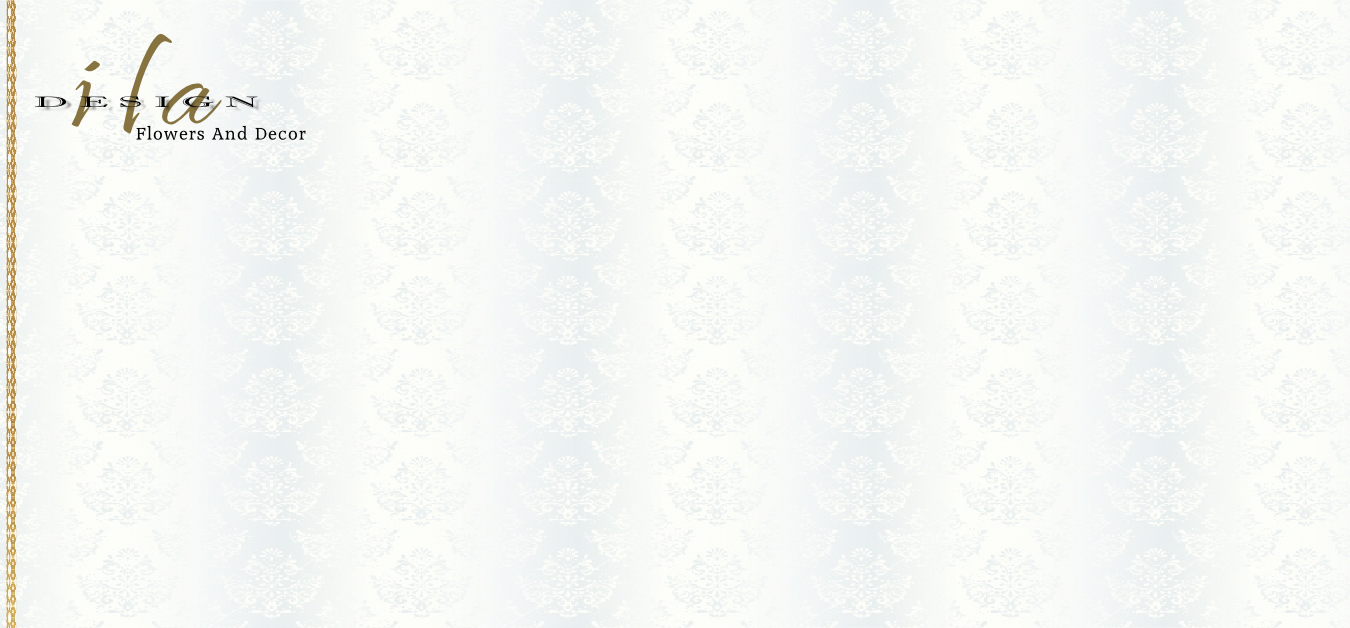 Introduction: Call and request a consultation.
Consultation: We offer free initial floral and décor consultation that followed by itemized floral estimate and inspiration board.
Proposal: Within couple of days, we will send you a written proposal and the agreement form.
Price: We will work with any reasonable budget. However, it is important that your budget is realistic in connection with the type and amount of floral arrangements and decor that you require for your wedding or event. Design cost depends on your floral choices and how close your wedding to main holidays. It is not a secret the prices on flowers go 15%-30% more when it is close ( two weeks before and week after) to main holidays such as Valentines Day, Mother's Day, Christmas or New Year. All additional charges will be listed on your proposal. It may include delivery of personal flowers, ceremony set up, ceremony break down, transportation of floral décor from ceremony to reception, pick up of rental items after wedding or event ( late night or following day).
Reservation: Each Wedding and Event require undivided attention of every ILA team member. We do not book more than 2-3 weddings/events per weekend. It is also depends on the size of the weddings. Once you have your proposal, you will have one week to respond. After We do not guarantee that your day will be available after your consultation , without signed agreement form and retainer.
Conformation: Two -three weeks before your special day we will confirm all the details.
Final Payment: Balance has to be paid in full, two weeks prior your wedding/event day.
The Big Day: You relax and focus on your celebration, we do the work.
The Best Way to Contact Us is To Call (617) 953-8507 or E/Mail ilonna29@gmail.com
Customer service ilonna@ilaflowers.com
Rental- (617) 484-8888 rental@ilaflowers.com
Mailing Address; ILA Design Studio
65 Dexter Ave.
Watertown MA 02472